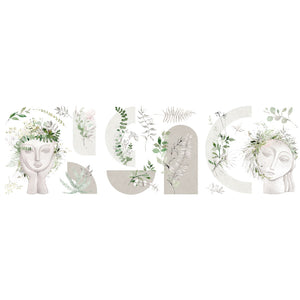 Information about Hokus Pokus Petite Transfers
Sheet Size: 30cm x 30cm (11.8″ x 11.8″)
3 x Sheets per Envelope
1 x Bamboo Application Tool

There are instructions on the back of the package

Our Hokus Pokus Decor Transfers are

 

highly detailed and stylish and can be applied to a variety of smooth surfaces, including wood, painted furniture, glass, mirrors, and more. We offer rub-on transfers that can be cut out and used for a variety of art projects. To create a piece of art, you can remove the backing paper and rub it onto your favorite project.